ABOUT GAWLER MOTORCYCLE CENTRE
John has been working on motorbikes for decades, having had a love for motorbikes since getting on his first one in his mid teens. He still competes in the Sidecar division in reliability trials around South Australia, relishing the feeling of the wind going past him as he enjoys the beautiful South Australian countryside.
His passion runs through the family as John, his wife Sussan and their children, Jess and Jamie, also compete together in the Sidecar division. The family also has experience in speedway, enduro, dirt track and adventure ride events. Andrew, the head mechanic is basically part of the family, having been with the business for over ten years.
John is proud of our team, and the time they've spent providing quality bike repairs, servicing and sales to riders throughout the area. Some customers have brought their bikes to Gawler Motorcycle Centre for the better part of a decade, knowing they'll always get quality service at the right price.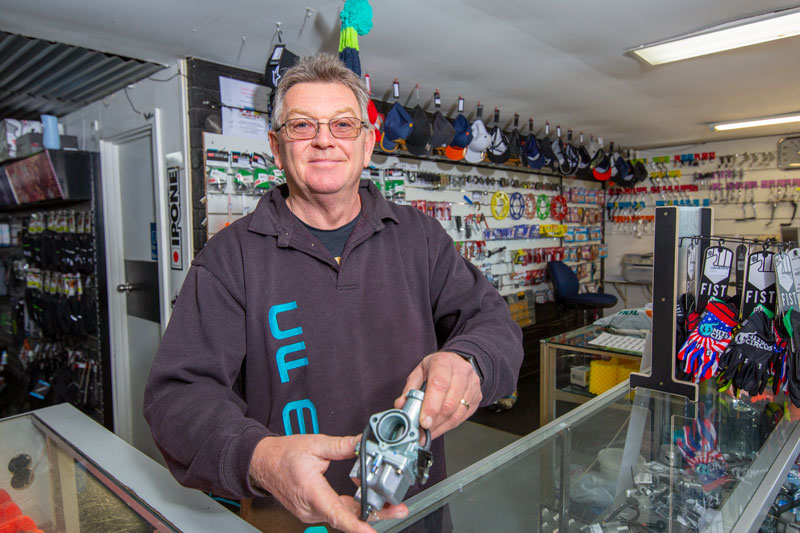 Top service, spoke with me before proceeding to diagnose and repair quad, no nasty suprises with the bill! Will repair stuff even if they didn't sell it. Thanks guys.
Had a couple of minor issues with my bike, but the boys there were brilliant with their after sales service. Highly recommended.
John is great always finds a way to help me out with Quads, Buggies , Dirt bikes hes the best.
Good service and straight forward people to answer your questions.
Lots of knowledge & excellent customer service. Can order anything in if it's not in stock.
Cheap reliable service. Good prices on stock.
Extremely helpful and well informed staff.
Good service from friendly and helpful staff.
Got tyres fitted and jets in carbis done good to deal with.
Great help from them chasing parts for an older bike.