BIG NEWS.
CFMOTO CFORCE 1000 are now available in a new colour scheme – Camouflage or Ghost Grey.
Genuine Accessories Available
Chassis Armor CF800AU-2A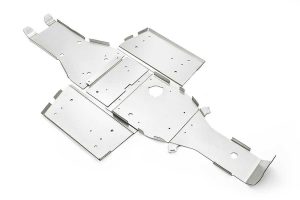 Winch Armor CF800AU-2A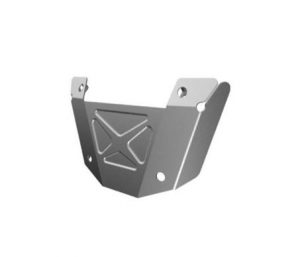 Rocker Arm Armor CF800AU-2A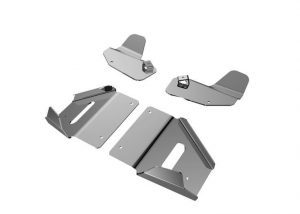 UNDER ARMOUR KIT X850/X10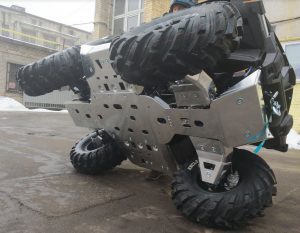 FULL WRAP AROUND BAR KIT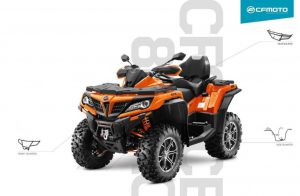 X850/X10 FRONT PROTECTOR BAR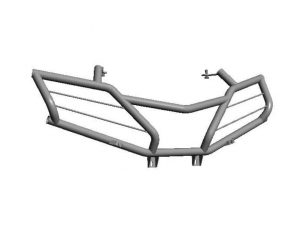 X850/X10 REAR PROTECTOR BAR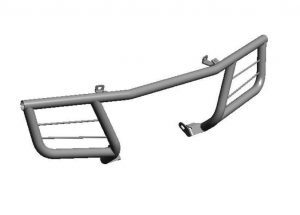 QUICK RELEASE ASSY
Dual Stage Air Filter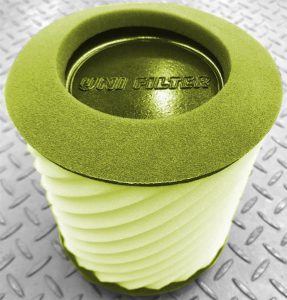 BIG V-TWIN GRUNT.
Meet CFMOTO 's most-powerful ATV ever. Powered by an 80hp 1000cc V-twin – 25 per cent more than the CFORCE 850 EPS – the CFORCE 1000 EPS is loaded with equipment you'd expect from CFMOTO, albeit at almost half the price of the competition.
1000cc V-TWIN.
The most powerful ATV in the CFMOTO range. With greater towing, greater carrying and greater power, this quad can do it all, be it for work or recreation the CFORCE 1000 EPS is sure to please.
REAR LSD.
The CFORCE 1000 EPS is the only CFMOTO ATV equipped with a Rear Limited Slip Differential (LSD). The LSD activates new turf mode to avoid tearing up the ground. Then when loss of traction occurs on one rear wheel, the other will engage to minimise loss of forward momentum.
NEW ATV LEGISLATION.
Mojo Motorcycles, the Australian importer of CFMOTO, has introduced an updated range of quad bikes to meet stage 2 requirements of the Consumer Goods (Quad Bike) Safety Standard. If the model is advertised with the 'Quad Bike Safety Standard Compliant' logo, it is compliant with the requirements of stage 2 and will be supplied with a Quadbar OPD. The price shown on this model page is the ride away price for this quad bike fitted with a Quadbar OPD.The Quadbar OPD is installed by your CFMOTO Dealer during pre-delivery. Additional information on Quadbar OPDs can be found at www.quadbar.com
TILT ANGLE.
To comply with stage 2 requirements of the Consumer Goods Quad Bike Safety Standard all CFMOTO quad bikes have been tilt angle tested. The minimum standard to pass the lateral stability tilt angle test is 28.81 degrees. The CFORCE 1000 EPS exceeds the minimum lateral stability tilt angle test with a result of 34.6 degrees.
DUAL-SEAT
Long wheelbase – dual seat ATV
Integrated pillion backrest and grab rails
SUPPORT YOU CAN TRUST.
Trusted by more than 25,000 Aussie Farmers, CFMOTO is a brand you can rely on. Backed by a 2 Year Warranty on all ATV and UTV models and supported by an 80+ national dealer network to keep you going 24/7.
ENGINE & TRANSMISSION
Engine Type: V-Twin, liquid cooled, EFI, 4 stroke engine
Displacement: 962.6cc
Max. Power: 80 hp
Max. Torque: 82 NM
Fuel System: Bosch EFI
Transmission: Canadian CVTech
Drive: H-L-N-R-Park
4WD: 2WD/4WD with locking front differential
Rear Differential: Limited slip differential (LSD)
Steering: Electronic power steering (EPS)
SUSPENSION & BRAKES
Suspension: Double A-Arm, independent
Brakes: All 4 wheel hydraulic disc brakes
Wheels: 14 inch alloy
Tyres: 27 inch CST / 8 Ply rating
CFMOTO
A global manufacturing powerhouse, CFMOTO has been producing quality powersports products for more than 30 years and is the largest exporter of ATVs and UTVs in China. The company's core values are continual improvement, innovation and quality – values that permeate throughout its global distribution network in Europe, north and south America, Canada, Africa and China.